FM 4991 - Standard for the Approval of
Firestop Contractors Information and FCIA Member, FM Approved Contractor List
Are you a Contractor who wants to become an FM 4991 Approved Contractor? FM-DRI's, need to know how to get your CEU's? or learn why to approve with the program. Visit the Prospective FM 4991 Approved Contractor Instruction Page for all you need to know.
Specifiers, learn why it makes sense to specify and use FM 4991 Approved Contractors...check out the info to the right.
FM Approved FCIA Member Contractor List
To find an FCIA Member, FM 4991 Approved Contractor, scroll below.
Advanced Mechanical Insulation, Inc.
Marco Polo, DRI
Temecula
California
(951) 296-3840
Al Swiss Insulation Co., LLC
Jay Prajapati, DRI
Sharjah

+971(6)5563123
Alert Insulation Company
Bruce Abbott, DRI (FM, UL)
LaPuente
California
(626) 961-9113
Almoayyed International Group, Qatar
K.Narayanan, DRI
Al Sadd, Doha

+974-4130611
Alpha Insulation & Waterproofing Co. - San Antonio#
Gilbert Alvarez, DRI
San Antonio
Texas
(210) 599-3333
American Plumbing & Heating Corporation
David Newbitt, DRI
Norwell
Massachusetts
(781) 347-9200
Apex Firestop
Tony Gamble, DRI
Houston
Texas
(713) 690-4725
Bartkowski and McDonald LLC Firestopping Services
Mike Bartkowski, DRI
South Holland
Illinois
(708) 280-1161
Brand Fire Services
John Chiangi, Jr., DRI
Groton
Connecticut
(860) 405-0017
Brannon Inc. DBA Smith Electric Service
Brienna Talbert, DRI
Santa Maria
California
(805) 621-5000
Certified Firestop of Louisiana, LLC
JR McElroy, DRI
Collinston
Louisiana
(318) 665-2060
Chesapeake Firestop, Inc.
Clifford (Woody) Smith, DRI
Rockville
Maryland
(301) 990-7173
CM Firestop, Inc.
Chris Winkler, DRI
San Diego
California
(858) 278-0296
Dalton Maintenance Inc.
Eric Keeton, DRI
Medway
Ohio
(937) 849-9055
Diversified Thermal
Aaron Wallace, DRI
Houston
TX
(713) 896-6801
F. Rodgers – Corona, CA*
Glen Howard, DRI
Corona
California
(951) 549-8000
Farwest Insulation Contracting
Kevin Simmons, DRI
Fullerton
California
(714) 520-5600
Fire Blockers, Inc.
Rick Stokes, DRI
Midlothian
Texas
(972) 230-7774
Fire Safe of Houston, Inc.
Don Sabrsula, DRI
Katy
Texas
(281) 391-3331
Firestop Carolinas, Inc.
Pamela Wellons, DRI
Mooresville
North Carolina
(704) 662-7720
Firestop International, L.L.C. - Louisiana#
Richard Keeney, DRI
New Orleans
Louisiana
(504) 832-3190
Firestop Solutions Inc.#
Tom Hottenroth, DRI (FM, UL)
Bohemia
New York
(631) 563-4040
Firestop Solutions Inc. - Penfield*
Tim Schryver, DRI
Penfield
New York
(585) 662-5914
Firestop Technologies, Inc.
Randy Reiss, DRI
Rochester
New York
(585) 279-3790
FireStoppers, LLC
Tom Riley, DRI
Belleville
Illinois
(618) 235-0582
Fisher Building Services, Inc.
Rob Fisher, DRI
Omaha
Nebraska
(402) 397-3931
FSIME Construction LLC
Sanjay Narang, DRI
Dubai

9714-3380899
Gleeson Powers, Inc.
Dana Arsenault, DRI (FM, UL)
Franklin
Massachusetts
(508) 553-0800
Hamilton Benchmark Inc.
Gary Hamilton, DRI
St. Francis
Wisconsin
(414) 482-0771
Huber Construction, Inc.
John O'Hare, PE, DRI
Depew
New York
(716) 684-8444
Intherpro, LLC
James C.R., DRI
Dubai

+971(4)2283922
J-Kaulk Firestopping Inc.
Mike Caruso, DRI
Picayune
Mississippi
(601) 798-0827
JM Electrical Co., Inc.
John A. Guarracino, DRI
Lynnfield
Massachusetts
(781) 581-3328
JP Larsen, Inc.
Mike Hall, DRI
Alsip
Illinois
(708) 293-7662
Karcher Firestopping, Inc.
Bill Royce, DRI
Anaheim
California
(714) 385-1223
M.W. Holmes Construction Inc.
Mike Morrison, DRI
Mentor
Ohio
(440) 354-9214
McGill Brothers, Inc.
Douglas Tyser, DRI
Omaha
Nebraska
(402) 510-6351
Mechanical Insulation Specialists
Chris Utley, DRI
Henderson
Nevada
(702) 443-1252
Multicon Fire Containment#
Randall Bosscawen, DRI
Columbus
Ohio
(614) 351-2683
Nelson Insulation Company
Ted Christ, DRI
Wauconda
Illinois
(847) 526-8333
Old Dominion Firestopping, LLC
Cooper Reid, DRI
Midlothian
Virginia
(804) 675-0517
Performance Contracting, Inc. - Anaheim*
Ted Feilmeier, DRI
Anaheim
California
(714) 701-9141
Performance Contracting, Inc. - Carmel*
John Gerhard, DRI
Carmel
Indiana
(317) 872-7505 x105
Performance Contracting, Inc. - Kansas City*
Greg Vielhauer, DRI
Kansas City
Kansas
(913) 888-8600
Performance Contracting, Inc. - Phoenixville*
David Galvin, DRI
Philadelphia
Pennsylvania
(610) 933-8990
Performance Contracting, Inc. - Richmond*
Toby Matthies, DRI
Richmond
California
(510) 236-0300
Performance Contracting, Inc. - San Antonio*
Trey Hines, DRI
San Antonio
Texas
(210) 225-4186
Performance Contracting, Inc. - Seattle*
Rian Davis, DRI
Seattle
Washington
(206) 623-8750
Performance Contracting, Inc. - Tempe*
Brian Post, DRI
Tempe
Arizona
(480) 753-6678
PPMI Firestop, Inc.
Don Murphy, DRI
Indianapolis
Indiana
(317) 894-9111
Premier Firestopping#
John Morosco, DRI (FM, UL)
Saddle Brook
New Jersey
(201) 796-7040
Pyro-Stop, LLC
Scott Rankin, DRI
Philadelphia
Pennsylvania
(610) 485-9436
Rise & Shine Insulation Cont. Co.
G. Ravi Subrahanyam, DRI
Sharjah

+971(6)5430574
S & W Waterproofing, Inc.
Robert A. Svoboda, DRI
Kansas City
Missouri
(816) 931-5311
SHOEB Fire Fighting Eqpt. Trading
Sh. Mustaq Ahmed, DRI
Dubai

+971(4)2631152
Southwest Firetek, Inc.
Mark Swap, DRI
Driftwood
Texas
(512) 858-2864
Superl Inc.
Mike Pautsch, DRI (FM, UL)
Lino Lakes
Minnesota
(763) 571-7464
Thomas J. Donnelly, Inc.
Donald A. Donnelly, Jr., DRI
Shoreham
New York
(631) 744-0501
Wall Systems Inc of Southwest Florida
James McCandless, DRI (FM, UL)
Naples
Florida
(239) 643-1921
#) Contractors with branches
*) Contractor that is a branch of another member


Standard for the Approval of Firestop Contractors, Class 4991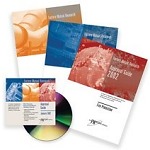 FCIA's Accreditation Committee worked with FM Approvals to develop FM 4991 in 1999 and 2000. FM 4991, Standard for Approval of Firestop Contractors, is a quality installation protocol for firestop systems installation. FM 4991 is the quality standard from which Specialty Firestop Contractors can be qualified for zero tolerance Firestop Systems installation.

FM 4991 and the ASTM E 2174 & ASTM E 2393 Standards for the Inspection of Firestop Systems, are complimentary programs. A contractor who has invested in FM 4991, inspected by a Consultant to the ASTM Standards, means quality contractors, with a project inspection to validate the installation quality process is working.
FM 4991 was the first program of its type to be accepted nationwide by architects and engineers through programs like MasterSpec, SpecLink and other master specifications at leading architectural firms specifying projects worldwide.
To become approved, the contractor firm appoints a Designated Responsible Individual (DRI). To become a DRI the person must past a rigorous industry exam to become the key person in the firm to monitor the firestopping quality managment process. The person does not officially become a DRI until the company receives FM 4991 Approval.
Once a DRI is in place, the contractor firm then authorizes and pays FM Approvals to audit the contracting firm's procedures as listed in their Quality Manual to confirm that the firm's processes meet their own quality manual statements for Firestop Systems instllation. A field audit of a jobsite may also be part of the process, with a destructive test , performed to verify the management process works in the field.
The FM 4991 Contractor Approval Program focuses on the company, and not the individual. A DRI is not a DRI unless employed by an FM 4991 Approved company.
FM 4991 Approval is only given once the company has successfully completed Intial Facility and Prodedure Audit Process, and employs an individual who has passed the FM 4991 DRI Exam.
Follow up Audits are performed by FM Approvals yearly by FM Personnel. DRI's must retest and provide verification of CEU eligible Education sessions attended every three years. Testing and CEU's occurs at FCIA Conferences.
The FCIA Firestop Contractor Members donated time and energy to develop and continue to maintain this program. The Quality Management System Program is a new trend in the Construction Industry ...... a Quality Process Protocol program for Specialty Firestop Contractors... that can be specified quantitatively to qualify a contractor for better Fire and Life safety in buildings.

Press Coverage
Passive Fire Protection, 10/03
CSI Article, 7/03
Passive firestopping, 4/03
BSD Fall Newsletter
CSI Letter, 8/9/02
Daily Commercial News 7/02
CSI's Magazine Feb, 2001
Press Release Jan 31, 2001